Case Study
Engineering Firm Ties Network Authentication Directly to Google and Azure
Azure
BYOD
Cloud Radius
Enterprise
Google
MDM
Microsoft Active Directory
PKI
Wi-Fi

Deployment Timeline
The client, an enterprise engineering firm, reached out to SecureW2 early in the summer of 2021. They had been looking at a few different companies that could help them move to passwordless Wi-Fi authentication for both MDMs and BYODs, but came to the conclusion that SecureW2 could best fulfill their needs.
After their initial contact, the client worked with SecureW2 for approximately three weeks. By the end of July that summer, they had everything they needed to implement certificate-based authentication and effortless self-configuration for BYODs.
Challenges
Countless companies have a core of full-time internal workers they employ. It's oftentimes easier to manage devices in this scenario since the company can generally anticipate the types of devices that will make up its network.
That wasn't the case for this client. Although they have a foundation of full-time employees, the firm also employs numerous contractors. These contractors can add an element of unpredictability to their infrastructure since they often have their own devices to work with. These were their core concerns:
Needed a way to validate employee and contractor identity with high assurance
Needed PKI that integrated with their various identity platforms
Needed RADIUS authentication that would authenticate their certificates
In other words, the client needed a solution that could integrate with an incredibly diverse range of devices. Their Identity infrastructure was comprised of the following:
Active Directory for internal employees
Azure for some contractors
Google for some contractors
What's more, with Active Directory being a part of their core structure, it was imperative that any authentication solution could work with both on-prem and cloud components. The company wanted to move away from passwords and wanted enrollment to be efficient for both employees and contractors, as well.
Solution
The company took its time speaking with a few other vendors and looking for solutions. They eventually discovered SecureW2. As they continued to talk with SecureW2's team, they decided SecureW2 was exactly what they needed.
SecureW2 worked with the client to set up Cloud RADIUS for remote authentication. Cloud RADIUS can use LDAP, SAML, and OAuth protocols, which allows it to integrate with on-prem and cloud-based identity providers. As a result, it was able to fit right in with AD, Azure, and Google.On top of that, implementing SecureW2's JoinNow and Managed Device Gateways made it so full-time employees and contractors alike could be issued certificates. Employees with company-issued devices can be quickly auto-enrolled while contractors with their own devices can enroll for their own certificates in a matter of minutes. Click here to see videos of how our JoinNow onboarding application works with different operating systems.
Evaluating Success
The client was correct that their search for the right flexible solution would end with SecureW2. They were able to set up SecureW2's Cloud PKI and RADIUS in under an hour, which currently works with all identity providers their employees and contractors use.
Plus, their employees and contractors don't need assistance configuring their devices to use certificates. Thanks to SecureW2's JoinNow application and Managed Device Gateways, their workers can quickly and painlessly enroll for certificates – no help from the IT department required.
The end result? Every contractor and full-time employee can seamlessly access the company's network without any risk for stolen credentials.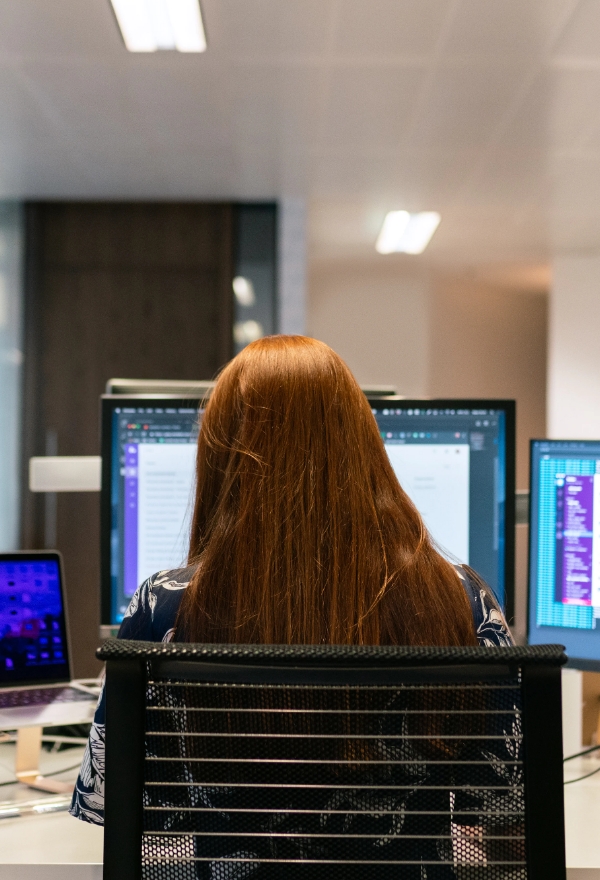 Customer Details
This company is a leader in sustainable engineering design that focuses on putting women and POCs in power positions.
---
SecureW2 Products Purchased
Cloud RADIUS, JoinNow Connector
Solutions Implemented
Secured Wi-Fi Authentication with SecureW2 Cloud RADIUS
Auto-Enrolled Managed Devices for Certificates with SecureW2 Gateway APIs
Set Up Onboarding for BYODs with SecureW2 JoinNow MultiOS
Infrastructure