A Complete Platform for
Certificate-Driven Security
Even for organizations under 500 employees, a 2020 IBM report found credential compromise averaged $2.35M in costs. Eliminate the threat by using x.509 certificates for Wi-Fi, VPN, Web Apps, Endpoint Login & more.
Cloud Network Authentication Purpose-Built for Cloud Identities
No longer do you need to rely on directories/LDAP and passwords to power network authentication using your favorite cloud identity provider. SecureW2 provides everything you need to leverage certificate-driven passwordless security integrated with Azure, Okta, or Google for Wi-Fi and VPN authentication.
Easy Integration
Leverage your existing Wi-Fi, Web, Firewall and VPN infrastructure with zero technology forklift upgrades.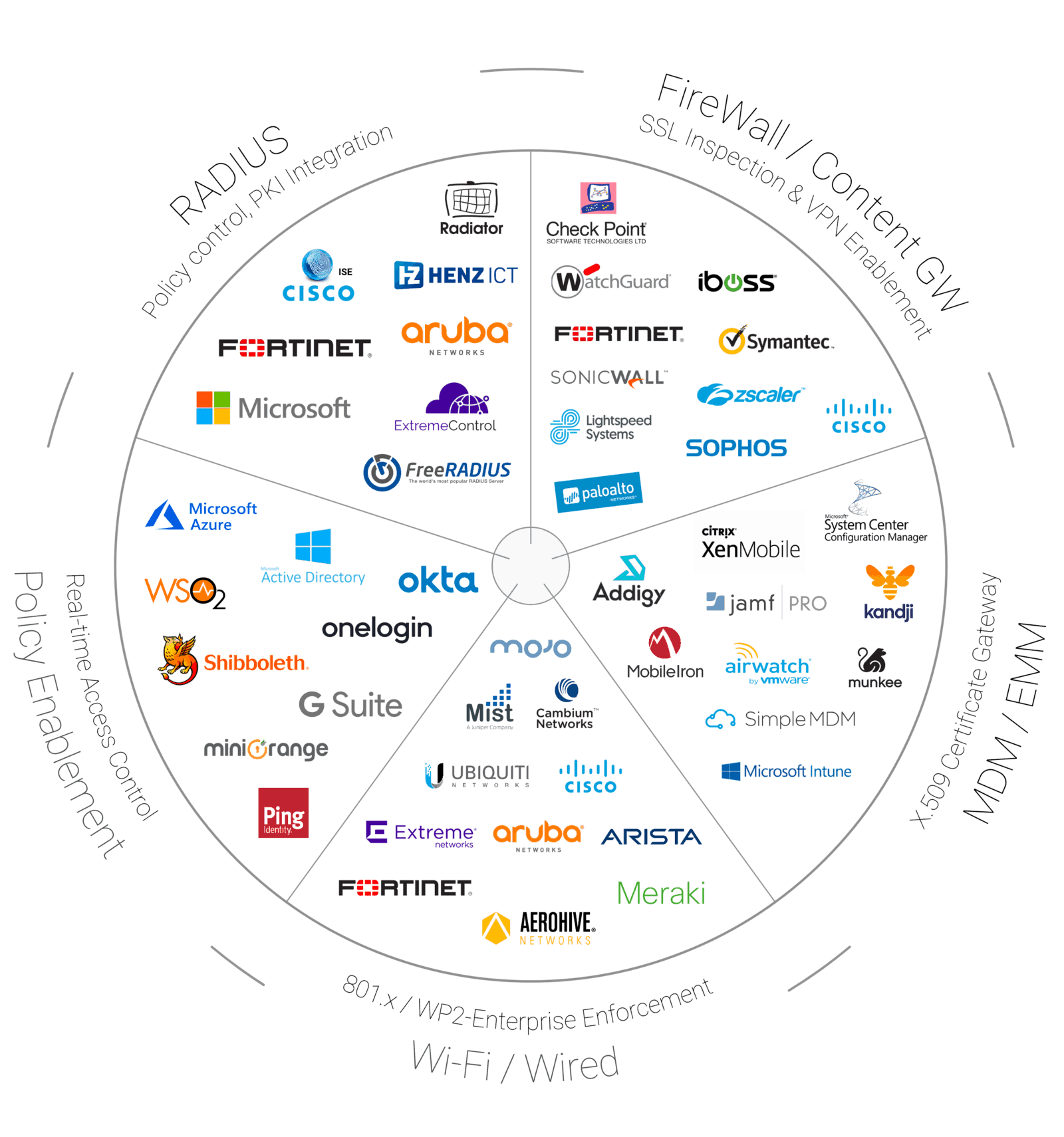 What Do You Want to Secure Today?
With SecureW2, you can verify that only trusted users and devices can access your network and applications.
Learn more about how we can help your security today.
Onboarding for
BYOD
---
Onboard every major operating system with ease and deliver secure connections with no IT burden
OS auto-detection and delivery of security settings
SSID steering and connection technology, not just configuration but ensure reliable connections
Dramatically reduce helpdesk costs
Onboarding for
Managed Devices
---
Secure your network with certificates using the generation, delivery, authentication and renewal technology for both desktop and mobile systems.
Industry first Native MS GPO (Windows) and Google G-Suite (Chrome) support
Wide support for MDM/EMM platforms from JAMF, Airwatch, Intune and many more
Tie users and devices to every connection leveraging digital certificates